LOMOGRAPHY Gallery Store Soho is thrilled to announce a new exhibition of stereoscopic prints taken from Brian May's personal archives using the various stereo cameras from Brian's extensive collection. These photographs document Queen from the 70's right up to the present day and were recently brought together in the Queen in 3-D book. You'll get the opportunity to view some exclusive snapshots through the specially made OWL glasses, designed by the man himself.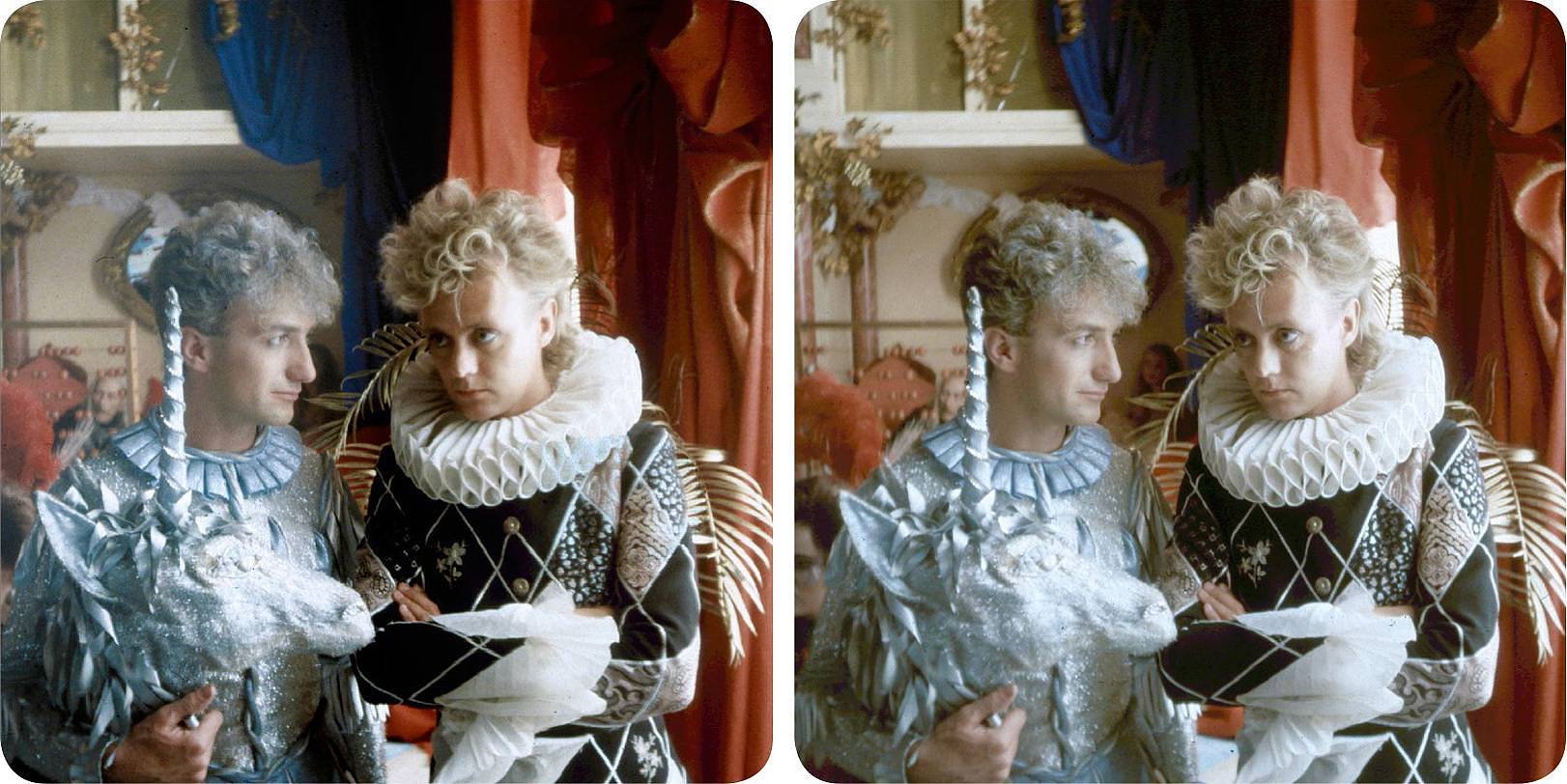 Queen in 3D Exhibition by Brian May
When: 3rd May – 13th June
Where: Lomography Gallery Store Soho
Lomography are very excited to announce the new exhibition of stereoscopic photos taken by Brian May whilst touring with Queen. From an early age Brian would travel with a stereo (3-D) camera in hand, so on Queen tours and during recordings he was able to capture rare behind-the-scenes moments of one of the world's greatest rock bands. Decades later these were shared for the first time in Brian's photographic autobiography, Queen in 3-D, published by his publishing house, The London Stereoscopic Company. Some of the photographs had not even been fully processed until the book was in the making. Initially thought by Brian to be a quick job, this project turned into a labour of love for May and his team which spanned three years. Each time May thought all the photos had been discovered, more 3-D photos were found in forgotten hiding places, revealing more of the band's story.
This exhibition shows a selection of these stereoscopic images edited by Lomography and Brian and are exhibited at the Lomography Gallery Store Soho for the first time. The Launch Party will be on May 3rd from 6pm. Please be aware that places for this are limited, if you would like to attend please RVSP to store.london.soho@lomography.comand and we will try and fit you in. There will be complimentary drinks available from Monkey Shoulder and the chance to see the images come to life by viewing them through the magical stereoscope that Brian designed and named an OWL, which will be available to use at the gallery.
Note: Brian May will not be attending this event.
You can see our original interview with Brian May HERE.
Find out more about the Queen in 3D book and take a look at his londonstereo page on Twitter.
Lomography Gallery Store Soho
3 Newburgh Street, London W1F 7RE
Tel. 02074341466
sohostore@lomography.com
Shop Hours
Monday to Saturday: 11am – 7pm
Sunday: 12 – 5pm
Follow us, friend us, check-in and join us on our LomoHome, Facebook, Twitter, or Instagram